Big 12 Men's Basketball Championship
Additional Ticket Information
Tickets on sale Jan. 11 at 10 a.m. at t-mobilecenter.com.
Event Details
- AXS Flash Mobile Delivery Event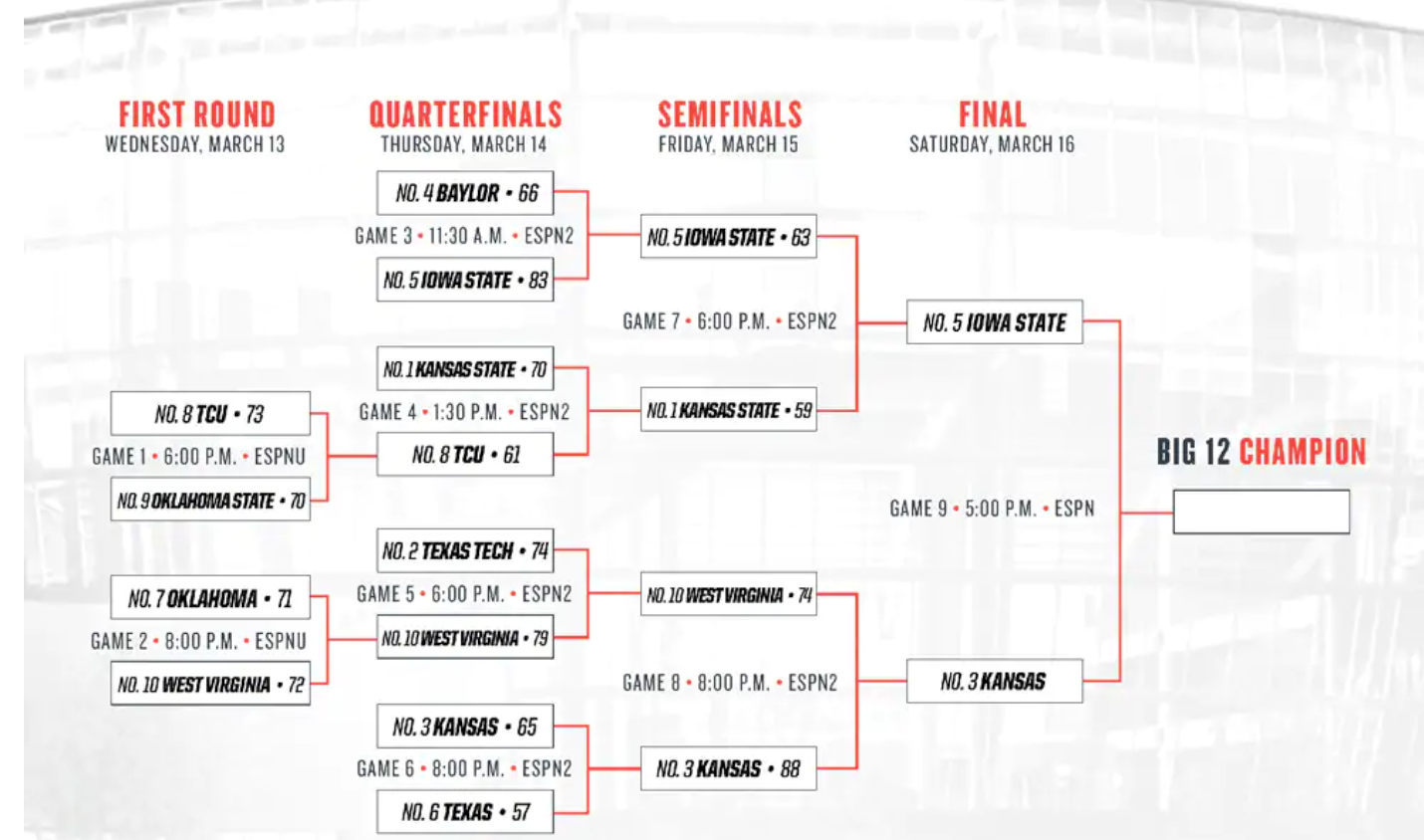 The Big 12 Men's Basketball Championship will once again take over Kansas City on March 13-16. Last year, the Big 12 Conference announced the Championship will stay in Kansas City through 2024.