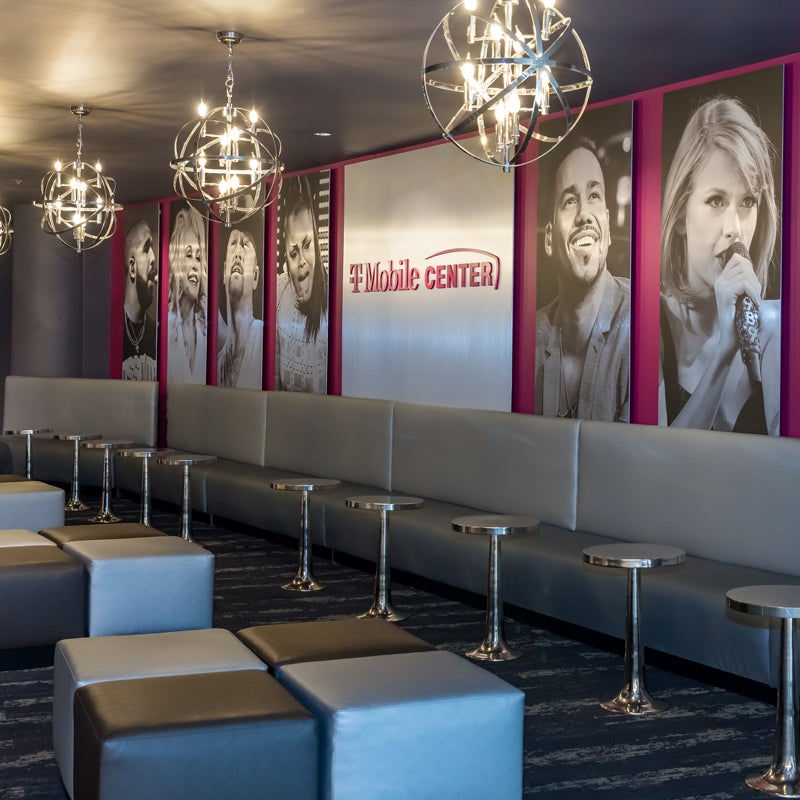 KONICA MINOLTA FOUNDERS CLUB
Konica Minolta Founders Club is among the most prestigious areas within T-Mobile Center. A Konica Minolta Founders Club membership unlocks priority ticket access and exclusive benefits.
Founders Club Membership Benefits and Amenities include:
- Priority ticket access to purchase up to four (4) seats per membership to all T-Mobile Center events as dictated by artist management
- Access to Konica Minolta Founders Club
- Reserved Parking
- Private VIP entrances
- Custom food & beverage options
- Invitations to members-only events including food & beverage tastings and unique events
- 10% discount on event suite rentals
- 20% discount on private hospitality space rental at T-Mobile Center
For more information on Konica Minolta Founders Club memberships and VIP benefits email Premium Experiences or fill out this online form.