Ultimate Guide To The 2023 Big 12 Men's Basketball Championship

Feb

27

, 2023
Ultimate Guide To The 2023 Big 12 Men's Basketball Championship
The 2023 Big 12 Conference Men's Basketball Championship welcomes ten teams to T-Mobile Center March 8-11 featuring a single-elimination tournament of four rounds. The winner of the 2023 Big 12 Championship is the official conference champion and receives an automatic bid to the NCAA DI Men's Basketball Championship tournament.

2023 Big 12 Men's Basketball Championship Bracket
---
KNOW BEFORE YOU GO
Doors
All doors are scheduled to open approximately sixty minutes before event time.
Parking
Magenta Reserved On-Site Parking: Enjoy convenient, on-site parking just steps away from the doors! A limited number of spots are available in the Magenta Lot on a first-come, first-served basis.
Yellow Lot Parking - 151 E 13th St., Kansas City Missouri 64106 (KC Live! Garage)
Purchase parking for select shows and parking lots below.
Session 5 - Saturday, March 11 at 5:00PM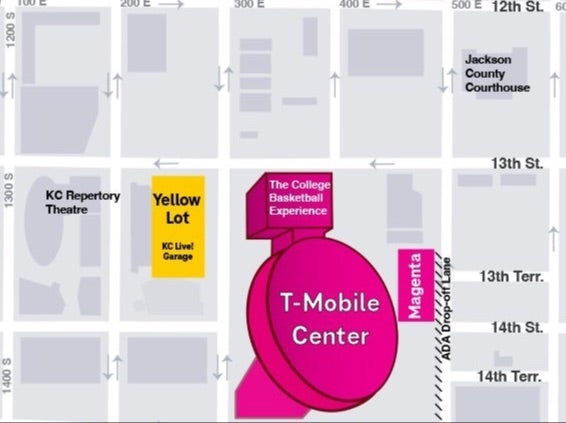 T-Mobile Customer Perk & Expedited Entry
First 100 Ticketed T-Mobile Customers to enter through the T-Mobile Customer entrance* on Grand Blvd will receive an exclusive #GetThanked perk.
*T-Mobile Customers enjoy expedited entry at the T-Mobile Customer Entrance on Grand Blvd. by showing T-Mobile branding on their phone home screen.
Cash Not Accepted
T-Mobile Center is a fully cash-free venue. Guests may purchase concessions, tickets and merchandise with debit and credit cards. Contactless and mobile payment methods are available at concessions. Cash no longer accepted.
Mobile Ticketing
To use your tickets, download the AXS mobile app and sign in with the email address used for purchase prior to arriving at the venue. Once you have arrived, present the AXS Mobile ID QR code on your phone to the Guest Service Representative at the entrance. More information on AXS Mobile ID here.
Food & Beverage
Chef-Crafted Championship Special Additions
Sec. 106

The Baylor Float: Vanilla Ice Cream & Dr Pepper

Sec. 107

Jayhawks Mac & Cheese

Big Jay's Mac & Cheese: Cavatappi Pasta and Creamy White Cheese Sauce, Topped with House-Smoked Pulled Pork, Levy Signature BBQ Sauce, Crispy Fried Onions with a Dash of Crimson Red Pepper Flakes
Baby Jay Mac & Cheese: Plain Mac & Cheese

Sec. 108

Cyclones Tenderloin: Kaiser Bun, Breaded Pork Tenderloin, Sliced Onion, Sweet & Spicy Pickles & Mustard
TCU Loaded Tots: Fried Tater Tots, Spicy Queso Sauce, Chopped House-Smoked Brisket, Pico de Gallo, Topped with Horned Frog Purple Sour Cream

Sec. 110

Stormin' From Norman Oklahoma Taco: Frybread Topped with Ground Beer, Shredded Lettuce, Chopped Tomato, Beans, Onions and Chili
Pistol Pete's OSU Fried Corn: Elote-Style Bacon-Fried Corn Topped with Crushed Doritos, Queso Fresco, Salsa Rojo and Avocado Crema

Sec. 113

K-State's Wabash Cannondog: Bacon Wrapped Jumbo Hot Dog Topped with Wildcat Purple Relish with a Bang

Sec. 119

Tech's Masked Rider Burger: All Beef Patty, Cheddar, Fried Onion Ring, Sweet Pickled Jalapenos, Red Raiders BBQ Sauce with a side of Texas Beans
Big 12 Dog: Foot-Long Hot Dog, Topped with Ketchup, Mustard, Relish, Red Cabbage Slaw, Black Sesame Sees, Diced White Onion, Spicy Cheese Sauce and Sautéed Orange Peppers

Sec. 208 & 225

Longhorn Quesadilla: Triple Cheese Quesadilla, Steak or Chicken, with Burnt Orange Salsa Rojo Sauce
West Virginia Mountaineer Roll: Pepperoni Roll - Sliced Pepperoni, Mozzarella Cheese in a Soft Roll, Served with Marinara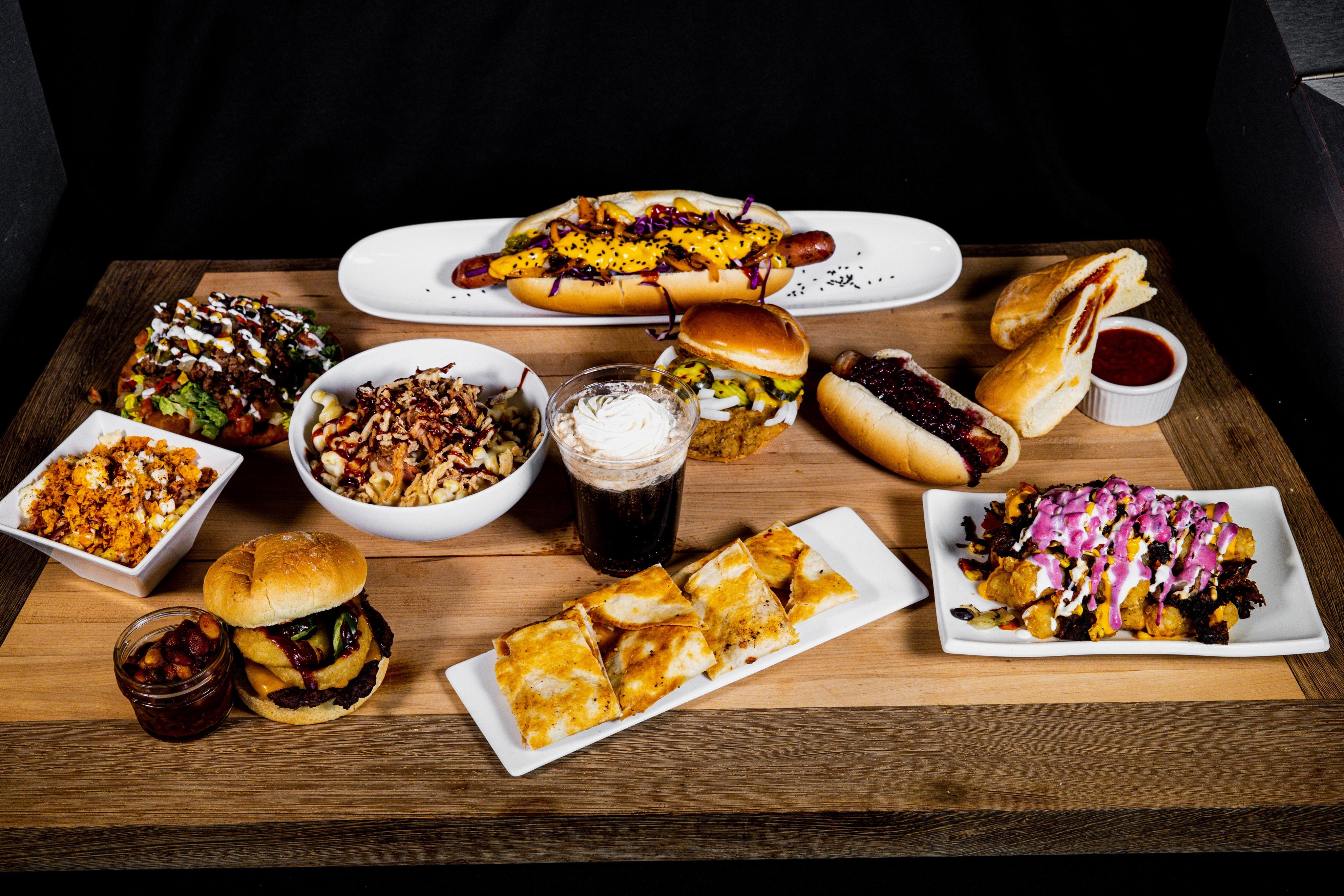 Road Closures
Due to various activities and downtown street closures during this event, we recommend arriving early.
Prohibited Items
The following items are not allowed in T-Mobile Center: bottles, cans, outside food or beverages, weapons or firearms, coolers or containers, backpacks of any size, bags larger than 12x6x12, iPads or other similar tablet devices larger than 7", fireworks, illegal substances, Frisbees, beach balls, spurs, artificial noisemakers, balloons, laptop computers and laser pointers.
T-Mobile Center does not permit guns, knives, pocket knives, laser pens, brass knuckles, wallet chains, spikes or weapons of any kind including concealed permits. All patrons will be screened by walk-through metal detectors and/or security hand-held wands. All bags will be checked. Umbrellas permitted except those with spike-like points and should be placed under seats. All weapons must be returned to your vehicle as T-Mobile Center does not check in weapons.
T-Mobile Center and the artist/event reserve the right to add prohibited items to the list above as well as limit the size of hand-held signage. Signage deemed to block the view of other guests will be removed.